Metal Fabrication and Assembly
The product assembly begins with assembly drawing design. It is to assemble the parts according to the specified technical and design requirements, and after debugging and testing to make it a qualified product process. It generally includes assembly, adjustment, inspection, testing, packaging and other work. Maxtech provide a reliable and reasonable custom solution for metal fabrication and assembly, and we offer a cost-effective and on-demand service for your manufacturing requirements. If you have a customized request or drawings, we are gladly to offer a competitive quotation. Please send Email to info@maxtech-china.com, get more detail.
1. Due to the rising labor cost in China, the products assembly cost in China also increased significantly. However, with the automation and fixture tools applications, and the increased proficiency of workers, the products assembly costs still have a good cost-effective advantages.
2. Maxtech has accumulated many reliable and cost-effective supplier partners from 15 years of manufacturing experience, includes suppliers of fasteners, plastic parts and packaging materials.
Processes and Workshops of Metal Fabriaction and Assembly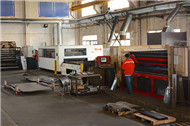 Laser Cutting Equipment
Metal Sheet Laser Cutting
CNC Turret Punch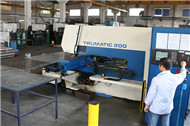 CNC Punching
Press Brake Machine
Metal Sheet Bending/Folding
Welding Platform/Jig/Fixture
Weld Processing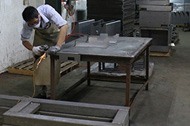 Deburring/Polishing/Grinding
Brushed Metal Finishing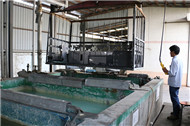 Pickling
Semi Finished Products
Spray Painting/Powder Coating
Baking Varnish
Products Assembly
Inspection Tools
As a ISO 9001:2008 certified manufacturer of metal fabrication and assembly in China, we provide customers with stable and reliable products and competitive prices. The services range from standard gauge to special gauge, and we will responsible and manage for every step of materials, manufacturing, inspection, packaging and delivery whether it is low-volume prototypes and high-volume production runs. Our development and design department can provide custom service of design and package to your exact specifications. We support various formats of drawing files from images (PDF/JPG/JPEG/PNG/GIF), 2D drawings (CAD/DXF) to 3D drawings (STP/STEP/IGS/IGES/XT/SLDPRT).