Home
» Metal Welding and Fabrication
Metal Welding and Fabrication
As a professional manufacturer of welding and fabrication in China. Maxtech provide a flexible and customizable solution of welding fabrication for customer applications and designs. We have 15 years of manufacturing experience and our engineers are very familiar with material standards and grades from different countries. This will help us use Chinese grade materials as a substitute material to reduce your costs. And we manage your manufacturing projects from materials, manufacturing, inspection, packaging to delivery whether it is low-volume prototypes or high-volume production runs. If you are looking for a real factory to work the metal welding fabrication job, we will be your ideal partner. Please send Email to info@maxtech-china.com to get a quotation.
The Common Materials for Metal Welding and Fabrication:
Steel, Steel Stainless, Aluminum and Copper of Sheet/Plate, Tube and Rod/Bar
The other value-added service as follows:
1. Hole Drilling, Grinding, Machining, Riveting
2. Cutting, Bending, Rolling, Coiling, Metal Stamping and CNC Punching
3. Welding Service: SMAW, GTAW, GMAW, TIG, MIG/MAG
4. Heat Treatment
5. Surface Finishing
(1) Buffing and Polishing (Metal Mirror Polished, Brushed Metal Finishing)
(2) Sandblasting, Pickling and Phosphating
(3) Powder Coating, Anodizing, Zinc Plating, Hot Dip Galvanized, Chrome Plating and Nickel Plating
(4) Assembly
We also provide others value-added services, such as design for manufacturability, technology support, quick-turn prototyping, machining and tooling make in-house and more.
Materials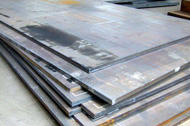 Carbon Steel Plate
Stainless Steel Plate
Aluminum Plate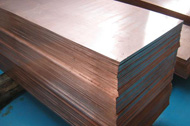 Copper and Brass Plate
Carbon Steel Pipe
Stainless Steel Pipe
Aluminum Pipe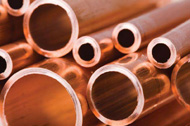 Copper and Brass Pipe
Steel Solid Tube
Stainless Steel Solid Tube
Aluminum Solid Tube
Copper and Brass Solid Tube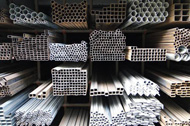 Materials Stocks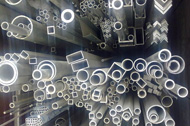 Materials Stocks
Materials Stocks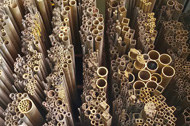 Materials Stocks
About Grades and Sizes for Materials
1. Materials Grade: The different countries has different materials standards and grades, such as ASTM, API, DIN, BS, JIS, AS, NZ, and more. Due to cost of materials and procurement considerations, we usually recommend that customers use the same level of the Chinese grade materials (GB standards) as an substitute material. We will provide the chemical composition and mechanical properties of the corresponding materials to you reference.
2. Materials Size: Millimeters (mm) is the most commonly used products size unit in China. We will convert the inch size and gauge size to metric size based on the customer's drawings, then send the outside diameter, inside diameter or thickness to customer confirmation. Sometimes there are some materials need to be customized due to inventory reasons, it will be limited by the minimum order quantity of the products.
a. 1 inch = 2.54cm
b. 1 foot = 12 inch = 30.48cm
c. Gauge to Thickness Chart