Home
» Sheet Metal Fabrication
Sheet Metal Fabrication
As a ISO 9001:2008 certified sheet metal fabricators in China, we provide customers with stable and reliable products and competitive prices, and we offer a cost-effective and on-demand solution for your manufacturing requirements. The services range from standard gauge to special gauge, and we will responsible and manage for every step of materials, manufacturing, inspection, packaging and delivery whether it is low-volume prototypes and high-volume production runs. Our development and design department can provide custom service of design and package to your exact specifications. We support various formats of drawing files from images (PDF/JPG/JPEG/PNG/GIF), 2D drawings (CAD/DXF) to 3D drawings (STP/STEP/IGS/IGES/XT/SLDPRT).
Materials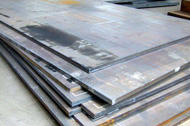 Carbon Steel Plate
Stainless Steel Plate
Aluminum Plate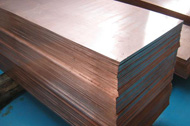 Copper and Brass Plate
The custom fabrication services are always welcome and available like manufacturing of chassis, metal drums, metal panels, decoration screen, metal barrier, metal fence, furniture table, furniture legs, table support, shelf bracket, storage shelf and enclosures & cabinets of computer, medical, machinery, appliance, electronic, HVAC, kitchen equipment. We can supply most of the materials for sheet metal fabrication, including: carbon steel/mild steel, stainless steel, aluminum, copper alloy, brass, bronze and so on. We can also provide the surface treatment service of polishing (metal mirror polished, matte surface, brushed metal finishing), sandblasting, galvanized, chrome plated, spray painting, powder coating, anodized, etc. We are your trustworthy one stop sheet metal fabricators used in a wide range of applications. We would be gladly to quote on any project you may have. Sent the Email to info@maxtech-china.com to get a quotation directly from China's Sheet Metal Manufacturer.
Processes and Workshops of Sheet Metal Fabrication and Assembly
Sheet metal fabrication is a process of metal products manufacturing through by forming, cutting, bending, welding, assembling. It is usually custom made: starting with the engineering drawings, moving to fabrication stage, and finally to the assembly of final products. Sheet metal stock is available in a wide variety of materials as follows: steel, aluminum, stainless steel and copper (brass, bronze).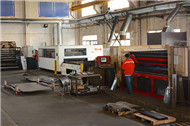 Laser Cutting Equipment
Metal Sheet Laser Cutting
CNC Turret Punch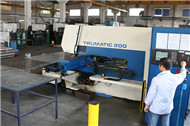 CNC Punching
Press Brake Machine
Metal Sheet Bending/Folding
Welding Platform/Jig/Fixture
Weld Processing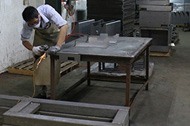 Deburring/Polishing/Grinding
Brushed Metal Finishing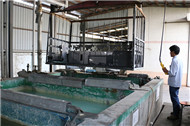 Pickling
Semi Finished Products
Spray Painting/Powder Coating
Baking Varnish
Products Assembly
Inspection Tools